Concepts
Medipro researches each concept exclusively for you. These are some ideas to get you started.
The high, arid plateau covering much of Arizona, New Mexico, and Utah is a land of immense proportions, filled with vast canyons and brilliantly colored rock formations. This is the land of the Navajo. Over the centuries, they have cherished their health despite never-ending hard times, natural disasters and exposure to the elements.  Their culture revolves around curing ceremonies, and their priests are also their physicians.  Here live and work by far the largest number of active indigenous medicine men in North America.
The rites these medicine men perform are so complex that they require contributions and labor from the patient's entire social group over the course of several days.  Skillfully manipulating a variety of symbols, the medicine man creates beautiful sandpaintings on the floor of the patient's earthen hogan.  Each design is directed at the etiological factors causing the patient's ailment, including exposure to lightning, strong winds, toxic herbs or wild animals.  At the end of the ceremony the entire sandpainting is destroyed.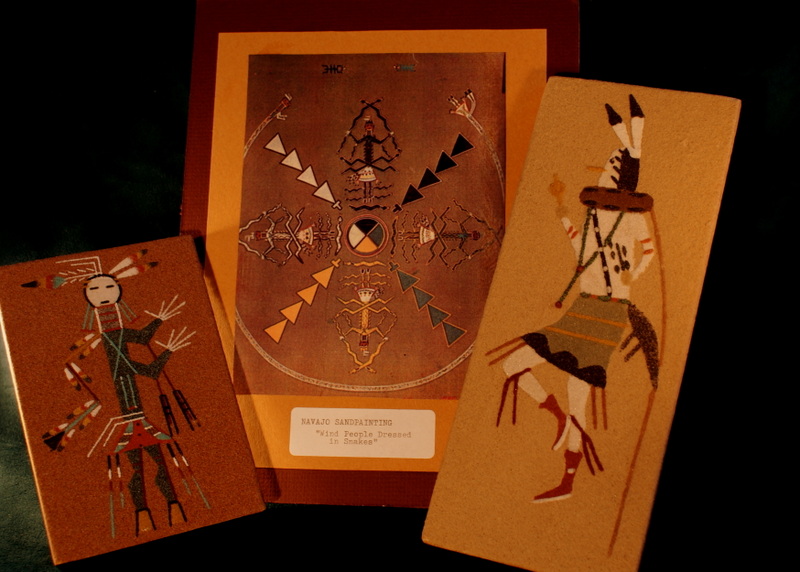 Medipro will research and recreate in permanent,collectable form, authentic sandpaintings relevant to your client's pharmaceutical product. We can frame them or format them for use as paperweights, coasters, trivets, or wall art, individually boxed for distribution by detail reps or via direct mail.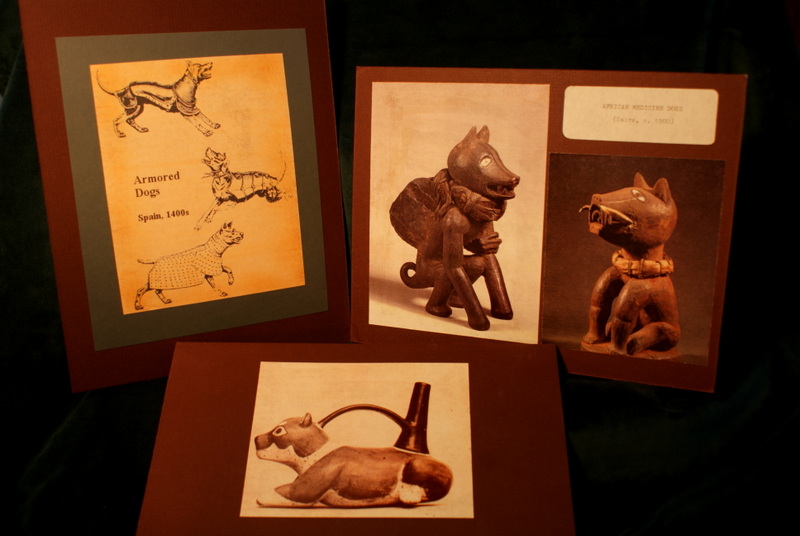 Artifacts featuring animals from ancient history hold a fascination for people today regardless of their background, geographic location, or education.  Thus Medipro's animal health concepts can be developed for broad markets, both domestic and international.
They will be equally well received by veterinarians, veterinary technicians and other animal-health gatekeepers, and by animal owners who see your promotional pieces on display when they bring their animals to the clinic.
The history of animal medicine invites comparisons between historical medicine and the advanced science of today's pharmaceuticals.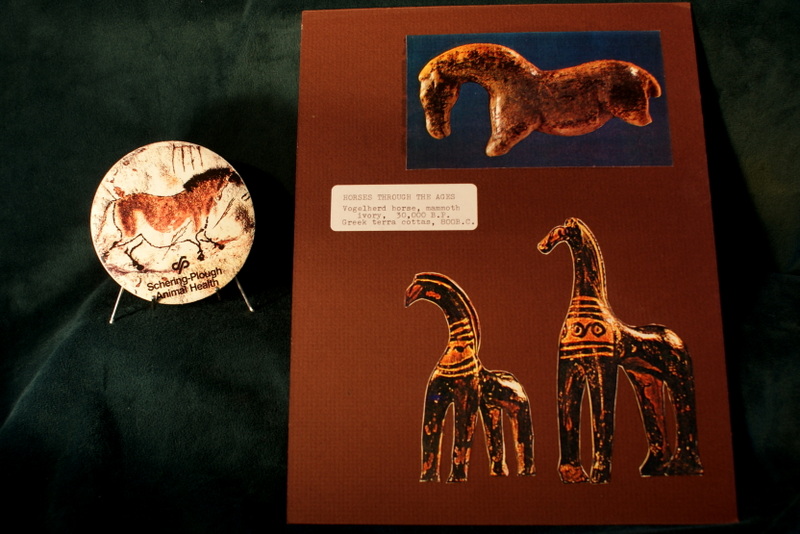 You will be able to develop the concept of "Here is how ancient cultures around the world have depicted their dogs – or cats – or horses – or cows, goats, pigs, sheep, birds, and more.  Our ancestors' animals were very important to them, and so are yours." 
The clear message is that this pharmaceutical company's products will take good care of your animals. 
We have extensive collections of cave art dating back 30,000 years depicting cattle and horses in gorgeous, lifelike detail.  We can make reproductions of Pre-Columbian dog vessels from a thousand years ago.
Interested in a series of Medicine Dogs from Central Africa, used as fetishes to ward off evil influences?  How about Armored Dogs from around the world?  Cats in Ancient Egypt?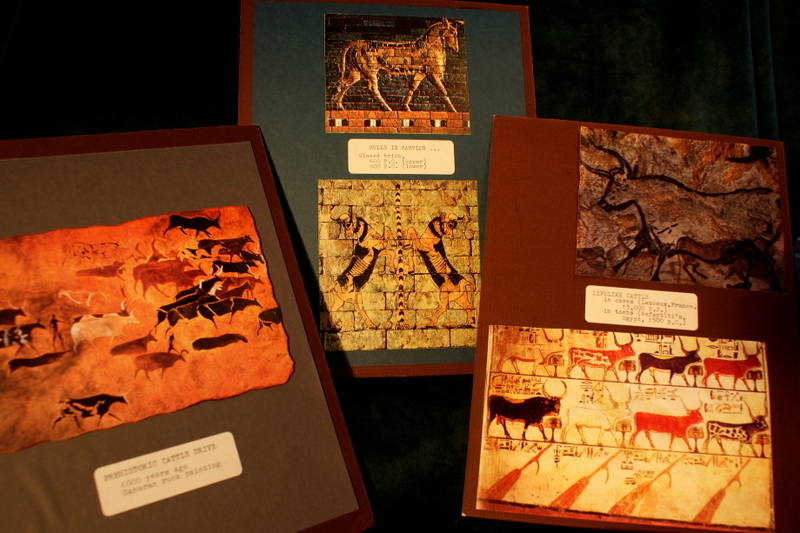 Let Medipro come up with some research and a theme for your next Animal Health promotion!
ABSTRACT ART THROUGH THE LOOKING GLASS
The microscope has opened up incredible new vistas which are valuable for both their esthetic and scientific merit.
Photomicrographs are spectacularly beautiful – and how much closer could you come in your promotional message than to show the product itself?
Patients and healthcare professionals alike will feel a sense of positive identification with the product when they are afforded a glimpse of its beautiful hidden characteristics, improving patient compliance and frequency of prescription.
Medipro will have our photographer capture the essence of your pharmaceuticals (or tissue thin-sections) and imprint them on a variety of products that are useful in the practice setting.  For example, we can make a porcelain tile trivet, or expand the theme to include a matching set of coasters, coffee mugs, pencil holders, paperweights, framed posters, or calendars.