BOEHRINGER INGELHEIM: "Guide Your Patients to Mexitil"
PURPOSE: Create dimensional promotional piece to tie in with existing print ad campaign, "Guide your patients to safety with Mexitil."
PREMIUM:  Museum quality model of historic lighthouse, handpainted on wood base with brass plaque
RESULT:  95% retention of premium by physicians
SUMMARY: Medipro expanded the client's scope from exclusively print advertising to a dimensional promotion that was received enthusiastically by the target market.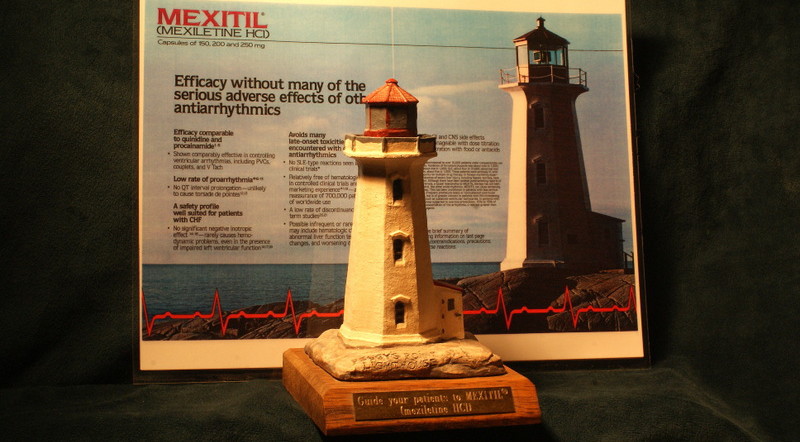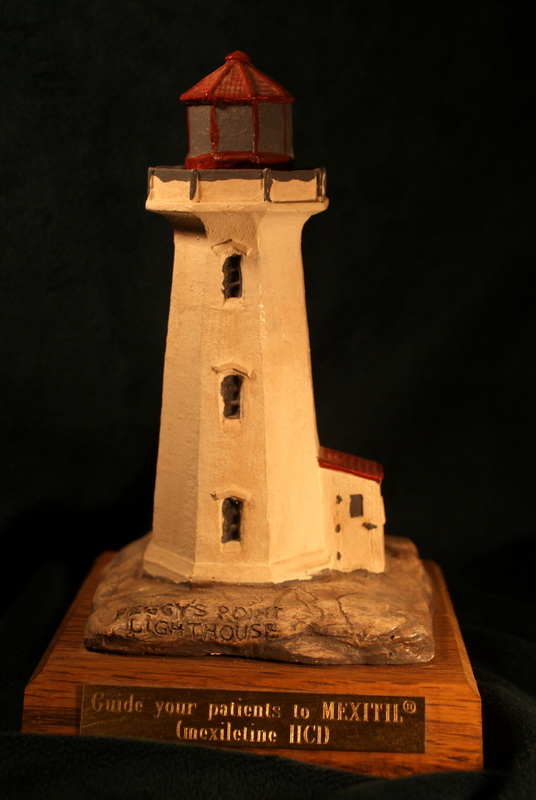 HOW DID IT WORK?  The client wanted to contact hard-to-see doctors and encourage them to prescribe Mexitil.  They had chosen the theme of "safety" and lighthouses in conjunction with Mexitil long before, but had only been using it in print media.
Medipro discovered a historic tie-in between the particular lighthouse featured in the Mexitil ads and medicine.  The inventor of kerosene was a medical doctor who chose this very lighthouse to demonstrate how much more effective kerosene would be than whale oil had been in illuminating lighthouses, thereby guiding ships safely away from danger!
Medipro commissioned a sculptor to make a model of the lighthouse.  Independent focus groups showed that doctors made a strong connection between Mexitil and safety.  Ninety percent (90%) of doctors contacted after the focus groups said they had kept their Mexitil lighthouse and displayed it prominently in their offices; another five percent (5%) had taken the sculpture home.
Given this extraordinarily successful response, Medipro then produced the premium for the client in large quantities.  Each piece was hand-painted, wrapped in protective material and inserted with the print material individual boxes. As a final service, we provided the fulfillment to all of the client's sales reps, who detailed the pieces individually to doctors around the country.